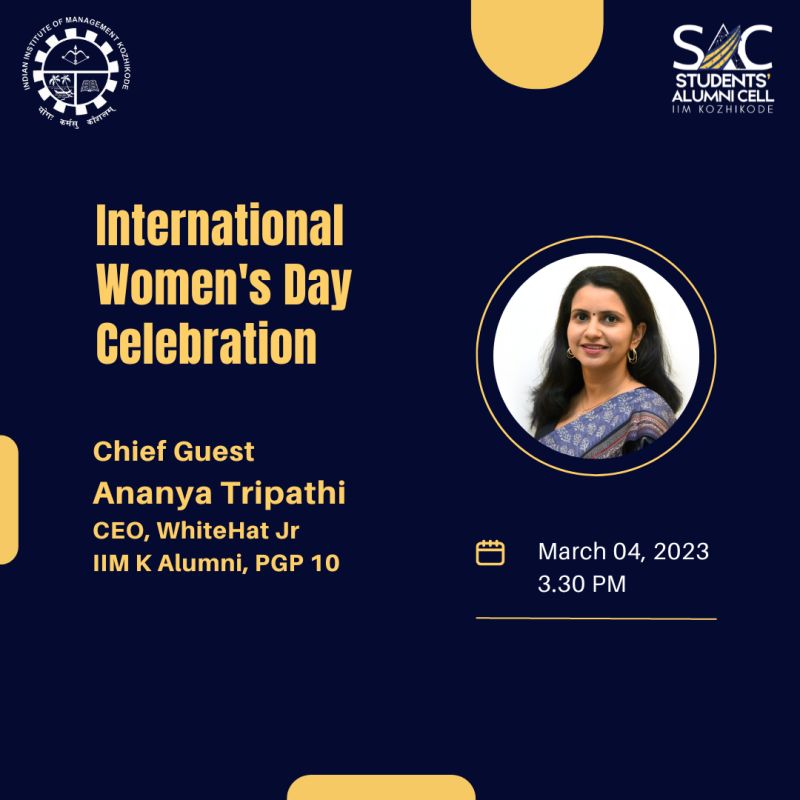 International Women's Day 2023
The Students' Alumni Cell is delighted to announce that Ananya Tripathi, CEO of WhiteHat Jr., would be attending the International Women's Day Celebration at IIM Kozhikode as the respected Chief Guest.

Ananya is a 2008 graduate of IIM Kozhikode and a Gold Medalist. She has held positions as Associate Partner at McKinsey & Company, Chief Strategy Officer at Myntra, and Head of KKR Capstone India. In addition, she has been the Board Member for Max Healthcare, JB Chemicals, Lighthouse Learning Pvt. Ltd, and Vini Cosmetics.

We are thrilled to have her join us and look forward to the enlightening conversations that will ensue.