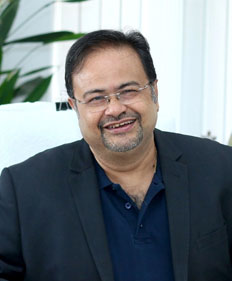 Prof. Debashis Chatterjee
Director, IIM Kozhikode
Dear Alumni,
Welcome to 'The Kasebook'. Your very own, exclusive networking platform. The Kasebook is a community platform designed to help you socialize or intellectualize with all those connected to IIMK.It allows you to identify, connect, share, energize and co-create with your fellow mates, wherever they are, through virtual community platform.
Prof. Nycil George
Alumni Chair
Dear Alumni,
Welcome to Kasebook! Kasebook provides a wonderful opportunity to re-connect with your batch mates and engage with the larger IIMK community. You can use it to strengthen existing connections and build new ones! Tap into this global network to seek and share knowledge, continue your professional and social development, and stay informed on your peers and happenings at IIMK. Contribute towards creating a vibrant, resourceful, and supportive community!
News
Chapter Meet-Bangalore
Our Class of 2009 alumni caught up in Bangalore recently for a reunion, with many seeing each other for the first time in 14 years.

It was a wonderful reunion, full of nostalgia and recounting memories of the incredible two years at God's Own Kampus.

Your ROI from a top business school like IIM Kozhikode with an incredible 24/7 campus experience is not your first campus placement.

It is so much more.

It is the transformational experience that changes you.

It is lifelong relationships and friendships that you forge from the late nights in the night canteen, library, walkways and parties.

It is the memories of time together in that magical place.

It is the reunions many years later.
Dubai Chapter Meet
Our Dubai chapter is a shining example of #iimkalumnipower and why we have the best alumni engagement among top business schools. Our alumni in Dubai got together for an informal meet last Friday.

Kudos to our city chapter leaders Sharath Nair and Raghu Vamsi for a great night under the stars in DIFC!