IIMK LIVE Sprout initiative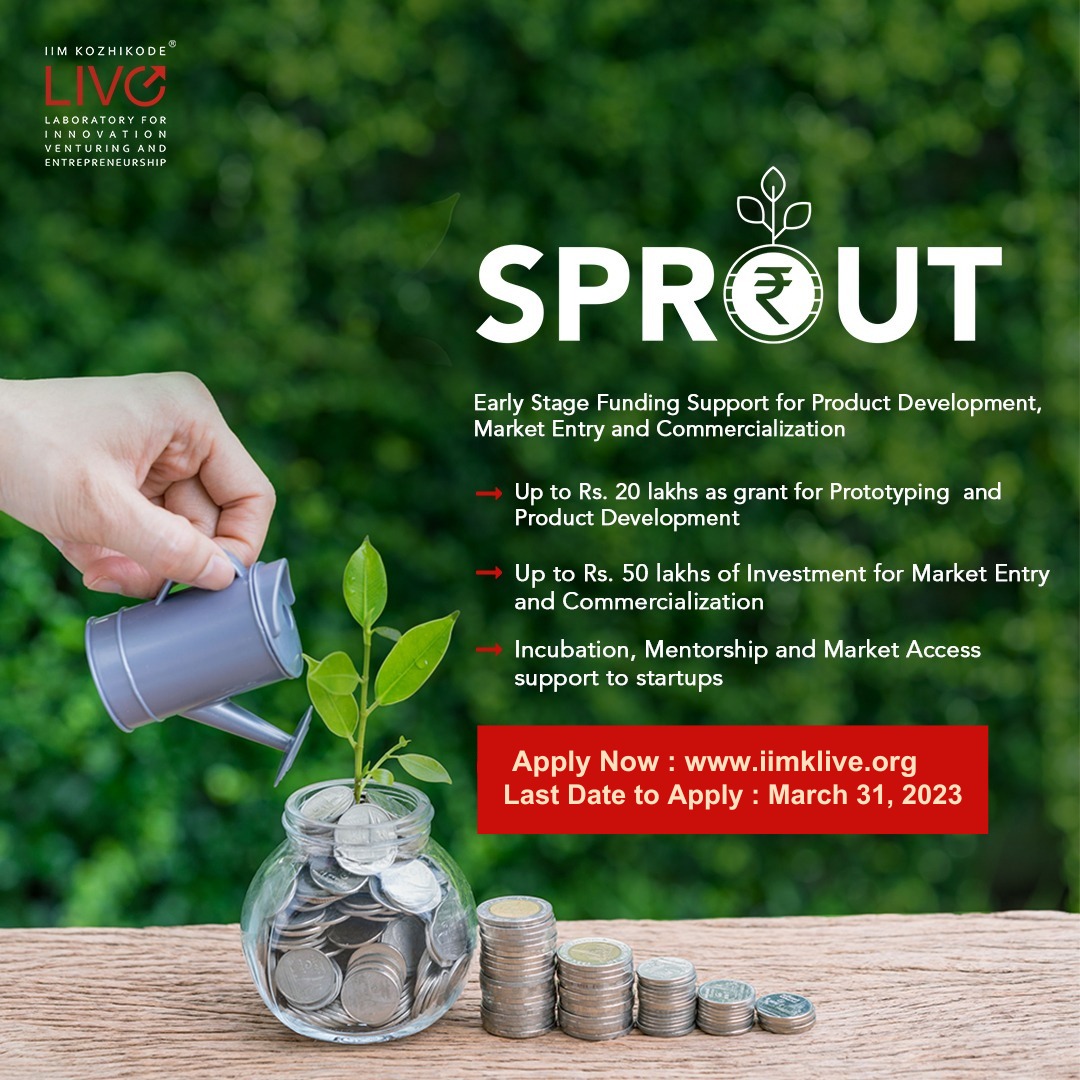 Hello entrepreneurs,
IIMK LIVE under its early stage funding initiative LIVE SPROUT, provides financial assistance to startups for prototype development, product trials, market entry, and commercialization.

Offerings
 Up to Rs. 20 Lakhs as grant for validation of Proof of Concept, or prototype development, or product trials.
Up to Rs. 50 Lakhs of investment for market entry, commercialization, or scaling up through Convertible Debentures.

Startups who have incorporated not more than 2 years  as on date of application can apply for the program.

https://www.iimklive.org/sprout
Last date to apply:  March 31,2023
LIVEly,
Aswal P
Manager-programs 
IIMK LIVE,
Mobile: +91-9048074595
Find us on: Facebook |  Twitter | Instagram| Website| Whatsapp| Youtube
---
Views: 361 | Posted on: 31-May-2023
---